Beauties and a FEAST: One Day Women's Retreat
21 October, 2018 @ 9:00 am

-

3:00 pm

$79.00
BEAUTIES AND A FEAST IS  PROUDLY PRESENTED BY JINDII ECOSPA
A ONE DAY RETREAT TO INSPIRE, REPLENISH AND CONNECT WOMEN.
FIVE INDUSTRY EXPERTS WILL SHARE TIPS AND TOOLS TO HELP YOU LIVE A HAPPY, HEALTHY AND ABUNDANT LIFE.
A great day out for you and your sisters, mum and girlfriends including:
Door prizes
Special offers
Gift bags
Champagne
Morning tea and a grazing lunch
This is a fabulous girls day out, so come and join us and hear from our fantastic speakers.
THE AGENDA
9:00am: Arrivals, Registration & Welcome Activities
9:30am: Speaker 1- Jennifer A'Hern, Personal Trainer, Owner of A'Hern Fitness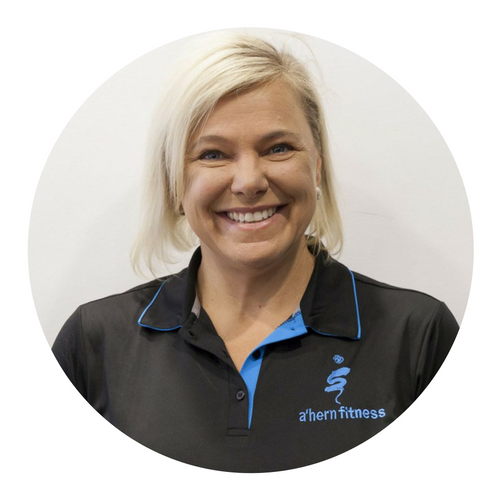 Topic: 'Fitness: Creating the Best Body For You'
Being fit, strong and healthy is a priority for your ongoing physical wellbeing, as is being happy and confident with your body. We are often forced into sedentary, inactive environments and the impact of these confined movements and spaces on our body, is resulting in greater injuries, ailments, stress, medical visits and injury care. This can all be avoided with a focused intention to connect more positively with food, fitness and our own body.
Jennifer will share the mind/body benefits of living an active lifestyle and engage you in fun exercises. You'll set the foundation for creating your better body, in order to live a happier and healthier life.
A'Hern Fitness is a boutique, personal training fitness studio owned by Jennifer and her elite athlete, Olympian husband, Nick A'Hern. Growing up, she loved sports and competing in fun runs and triathlons. Today, she enjoys bushwalking, camping and mountain bike riding. Jennifer's passion is to help others make positive changes to their lives, through fitness and by improving their overall health.
10:15am: Morning Tea
10:30am: Speaker 2- Kelli Donovan, Eco-Fashion Designer, Founder & Creative Director of Pure Pod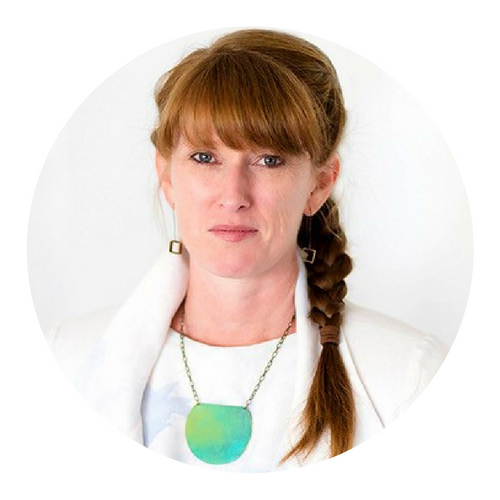 Topic: 'Expression: Bringing out your Creative Style'
Each Pure Pod design has a strong identity and story behind it. Kelli will share how she built her creative business brand, the importance of fulfilling your passions and how your personal style and creative expression, can help your identity shine forth.
Kelli Donovan is the Creative Director and Founder of Pure Pod, an ethical clothing fashion label. Her designer journey began at six and throughout her life, she has been inspired and encouraged, by a creative family, to create textile art, drawings, paintings and clothing.
Kelli studied Fashion Design in Canberra and Melbourne and was a designer for several large companies. The idea for her Eco-Fashion clothing brand 'Pure Pod' came alive on an organic, macadamia farm in the lush hills of Byron Bay. It combines her love of fashion, with her passion for sustainability and wellbeing.
11:15am: Speaker 3- Meg Salter, Inspirational Speaker & Trainer, Managing Director of Auridian Training and Consulting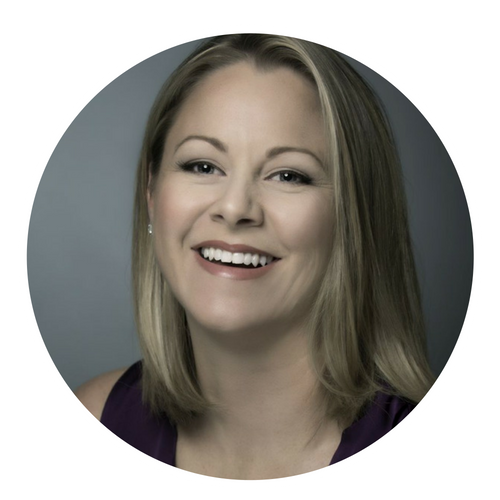 Topic: 'Attitude: Become the Person You Truly Want To Be!'
What you think and how you feel influences what happens to you. Yet, somehow we continue to rely on external circumstances for our enjoyment and happiness. Meg will challenge you to look within to examine outdated beliefs and teach you simple techniques to improve your attitude and self-confidence. You'll feel encouraged to step up and become the person you truly want to be.
Meg Salter is one of Australia's most energetic and influential speakers and trainers. With her no excuses approach to personal and organisational behavioural change, and a common sense attitude towards skill development, Meg's unique and entertaining style will encourage you to step it up.
Meg is the proud mum of two delicious and spirited young children who keep her happy, grounded and always in need of a beverage.
12:15pm: Grazing Lunch
12:45pm: Speaker 4- Bianca Prichard, Senior Spa Therapist & Managing Director of Jindii EcoSpa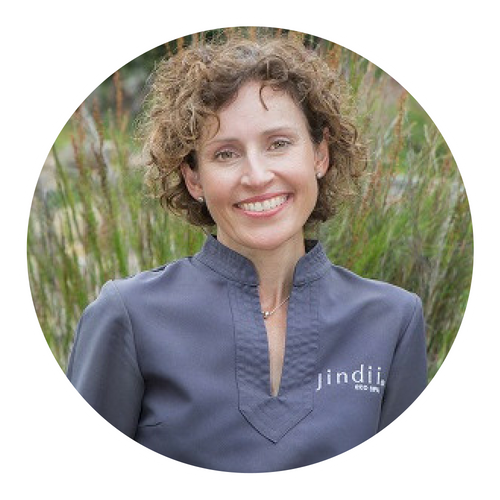 Topic: 'Self-Care: Simple Strategies for Living an Abundant Life'
Join Bianca as she talks about the personal impact of living a human do-ing life, rather than a human be-ing one. She'll share the importance of creating self-care rituals in your everyday life and leave you with tips, on how you can start to live more abundantly.
Bianca is the owner and a senior spa therapist at Canberra's acclaimed, Jindii EcoSpa. Nestled within the lush Botanic Gardens, Jindii embodies a cleaner, greener approach to spa and wellness and promotes everyday wellbeing through its treatments, therapies, products, wellness programs and community events.
Her business inspiration has come from the Australian landscape, indigenous culture and ancient healing wisdoms. All of these factors continue to provide Jindii guests (after 23 years) with a unique, Australian spa experience.
1:30pm: Speaker 5- Alex Ridley, Confidence Coach & Leadership Mentor, Owner of ROAR Tribe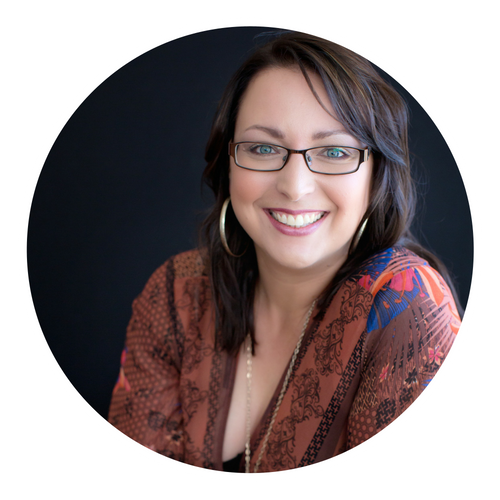 Topic: 'Tribal Connection: How to Build a High-Vibe Tribe'
Genuine, personal connection is something many women struggle to attain in today's fast-paced, digital world. Yet, tribe building is an important factor in helping you feel a sense of belonging, trust, support and love. Alex will share how you can connect more consciously and confidently with your networks, whether it be your family, friends, colleagues, community groups or even strangers (which will be explored through some music and dance).
Over the past 20 years Alex Ridley has had an expansive leadership career in Education, Training, Retail, Strategic Planning and Small Business ownership. Her creative ideas and performance management expertise has been sought by various organisations.
She now runs ROAR Tribe and mentors driven career mums on how to balance life and leadership. Her mission is to help women shortcut their way to clarity and confidence and find the courage within, to be their authentic selves and live a bold and confident life.
2:30pm: Prize Draws & Special Offers
2:45pm: Thanks & Close
FAQs
Are there ID or minimum age requirements to enter the event?
You must be at least 16 years of age to attend. NB: alcohol will not be served to minors. Tea, coffee and juice will be available.
What are my transport/parking options for getting to and from the event?
There is paid parking available within the Australian National Botanic Gardens and free parking available on Clunies Ross St. Please come early to ensure you get a parking spot and are on time for registration at 9am.
What do I wear or bring to the event?
Firstly, your merry self. Secondly, you will hear from some great speakers who will provide you with information and insights. If you'd like to bring a notepad and pen, please do. Thirdly, in terms of clothing, it's all about comfort. Think casual, Sunday leisure wear and clothes which will allow you to move (there may be exercises, activities and dancing involved!). A bottle of water will be handy too.
I have a food allergy. What can you do for me?
We will do our best to cater for anyone who has food allergies. Please email us directly at alex@jindii.com.au and let us know what you can/can't eat. If you have any medication you need, please bring it with you.
What's the refund policy and is my registration ticket transferrable?
Refunds are available, if requested at least 7 days prior to the event itself. Please understand that this is a ticketed and catered event and numbers need to be finalised the week before. If you cannot attend but would like to transfer your ticket to a friend, please let us know via email, prior to the event.
Do I have to bring my printed ticket to the event?
No. We will have a list of all registered attendees.
So, I see it's a whole day out. What should I expect?
Expect to have some fun! This is a day out for women to connect, chat and laugh with other women; to have some delicious food and drinks; to learn how to live happily and healthily through some workshop-style sessions and activities, and to kick-start your Spring/Summer life makeover with some special offers and goodies.